Environment
Biar is a small town in Alicante. It is very well connected with the rest of the province by different itineraries that allow access to the capital and its beaches in less than half an hour (55 km).
Villena, capital of the region, is located 8 km away, and Madrid is 3 and a half hours away by car. Likewise, the Alicante airport, El Altet, is 60 km away.
The main road network, equipped with highways and fast roads, connects Biar with each of these destinations offering a quick and easy communication system.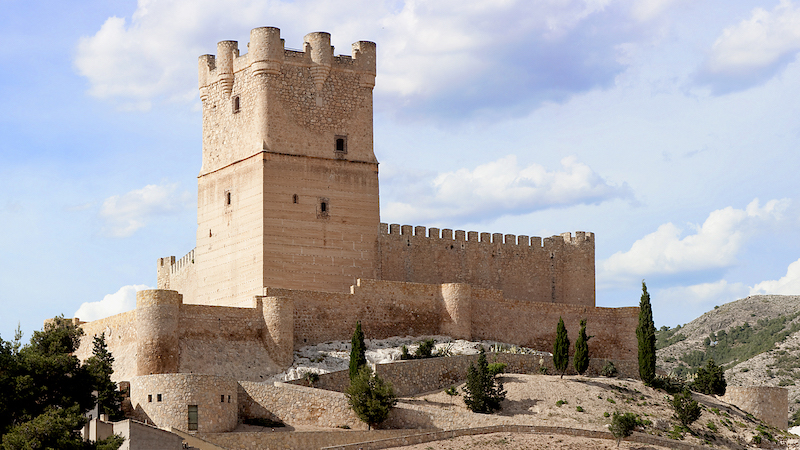 The city of Villena, with a population close to 34,500 inhabitants, is the capital of the Alto Vinalopó region and is located northwest of the province of Alicante, at a unique crossroads between the Valencian, Manchego and Murcia communities. This fact has conditioned many aspects of the local population, such as speech, gastronomy or economics.
Villena, due to its interior situation, has a continental climate with very cold winters and hot summers. It is located on a high plateau that combines mesetean and Mediterranean landscape features, with the Vinalopó river as the backbone of the area. Among the abundant mountains, the Sierra de Salinas stands out to the south, with a maximum height of 1,123 m at the Pico de la Capilla.